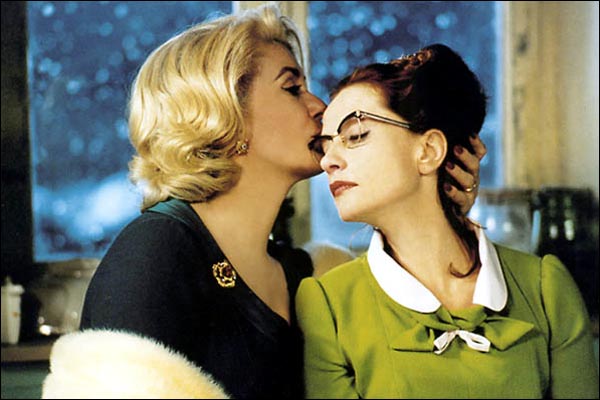 8 FEMMES • e-SCREENING + FRENCH QUIZZ W/ MARION TROTTÉ
Bande annonce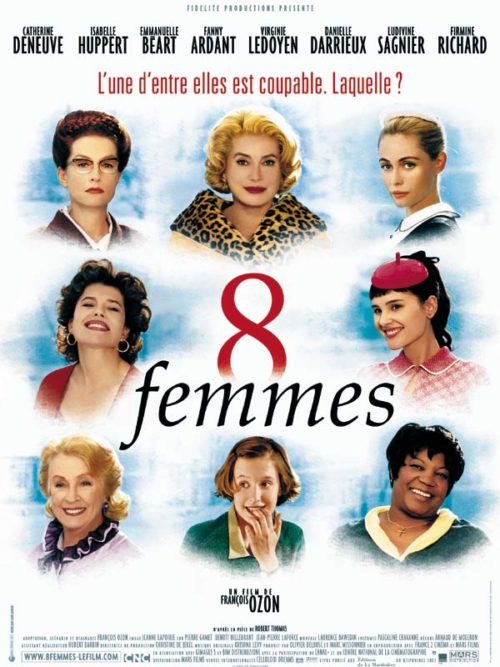 Date de l'événement
Vendredi 18 décembre 2020
à 20h
Description
8 FEMMES
XMAS SPECIAL SCREENING
FRENCH CINEMA WITH ENGLISH SUBTITLES
• e-SCREENING + FRENCH QUIZZ W/ MARION @9:45PM

En collaboration avec www.lostinfrenchlation, le Café des images propose un cycle de projections rencontres à destination des publics non francophones, cassant la barrière des langues, en présentant le cinéma francophone le plus récent sous-titré en anglais à une communauté internationale.
---
🇬🇧 Experience French Cinema with English subtitles !
For our Christmas special virtual screening, we've picked one of the most uplifting films to emerge from French cinema in recent years: the first Agatha Christie musical starring a roll call of French legends, all-female cast. The screening will be followed by a French quiz with Marion from Clap Français!
Eight female family members reunite in a remote mansion in the snowy countryside of 1950s France on Christmas Eve. But what should in fact be a glamorous, social affair becomes a dramatic cutthroat murder mystery as the women discover their beloved patriarch has been killed, and they are the suspects.
Light-hearted and droll even if you think you don't like French films, you'll adore this one. – Empire
Certainly, no other film thus far has received the same volume of applause. – The Guardian
Screening of 8 FEMMES with English subtitles, followed by French Quizz with Marion. 
This event is in partnership with www.lostinfrenchlation.com. Lost in Frenchlation's mission is simple – breaking the language barrier and bringing world-renown French cinema to the international community by showing French films with English subtitles.
🇬🇧 E-CINEMA PLATFORM ★
★ HOW TO BOOK ?
Sign up today here !
1. Select 8 FEMMES movie poster
2. Select your favorite cinema theatre, Café des images
3. Select your screening and Buy your ticket !
As this is a local e-cinema platform, and not a streaming or VOD, you will be asked to geolocate yourself. When you buy your ticket, you support your local cinema !
See you on 4th December 2020 at 8 pm !