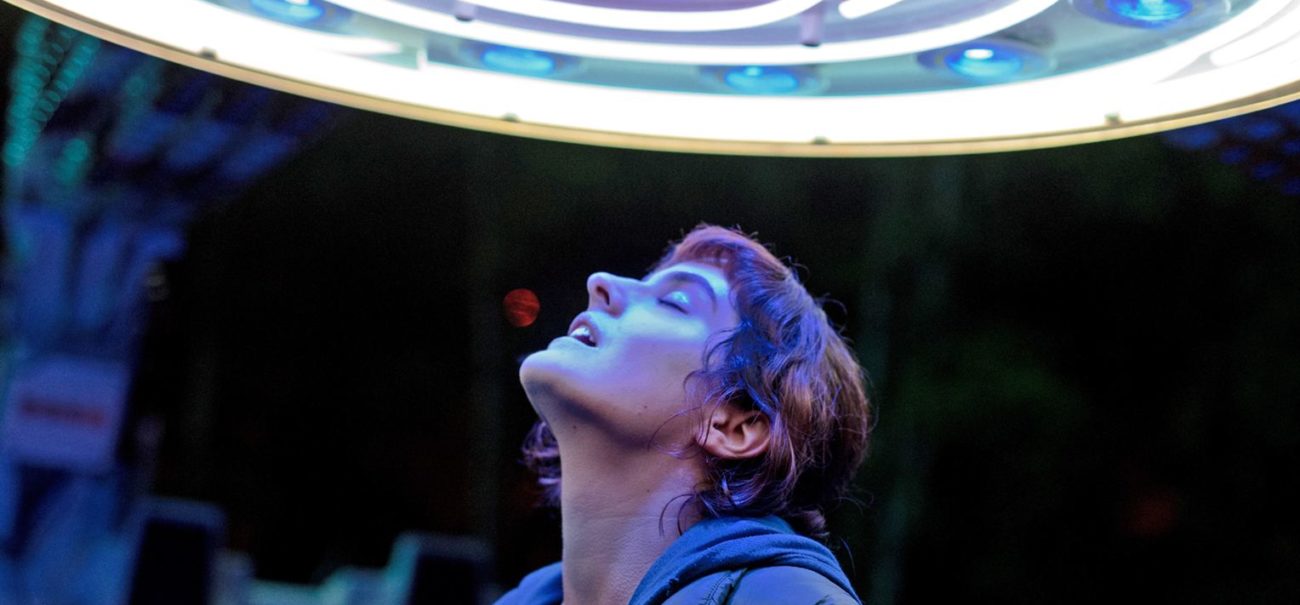 JUMBO • e-SCREENING + Q&A W/ FILMMAKER ZOÉ WITTOCK
Bande annonce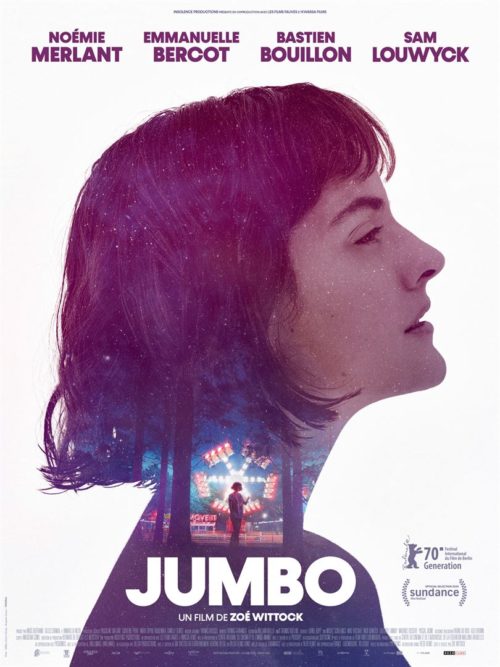 Date de l'événement
Vendredi 4 décembre 2020
à 20h
Description
JUMBO
FRENCH CINEMA WITH ENGLISH SUBTITLES
• e-SCREENING + Q&A W/ FILMMAKER ZOÉ WITTOCK

En collaboration avec www.lostinfrenchlation, le Café des images propose un cycle de projections rencontres à destination des publics non francophones, cassant la barrière des langues, en présentant le cinéma francophone le plus récent sous-titré en anglais à une communauté internationale.
---
🇬🇧 Experience French Cinema with English subtitles !
Jeanne, a shy young woman, works at night in an amusement park. Fascinated with carousels, she still lives with her mother, the extrovert Margarette. Whereas no man is able to find their place among the rocky and unusual duo, Jeanne starts to grow an odd relationship with Jumbo, the park's new flagship attraction. Soon, it appears that Jumbo, a striking and colorful merry-go-round, starts communicating with her…
Objectum Sexuals: individuals with a preference for inanimate objects. They may feel strong feelings of attraction, love and commitment to certain items. Some object-sexual individuals also believe that objects have souls, intelligence, feelings and are able to communicate.
Screening of JUMBO with English subtitles, followed by a discussion with the director, 100% online. 
This event is in partnership with www.lostinfrenchlation.com. Lost in Frenchlation's mission is simple – breaking the language barrier and bringing world-renown French cinema to the international community by showing French films with English subtitles.
Festival Sundance 2020
Berlinale 2020
🇬🇧 E-CINEMA PLATFORM ★
★ HOW TO BOOK ?
Sign up today here !
1. Select JUMBO movie poster
2. Select your favorite cinema theatre, Café des images
3. Select your screening and Buy your ticket !
As this is a local e-cinema platform, and not a streaming or VOD, you will be asked to geolocate yourself. When you buy your ticket, you support your local cinema !
See you on 4th December 2020 at 8 pm !